Alaska Highway News, April 25, 2018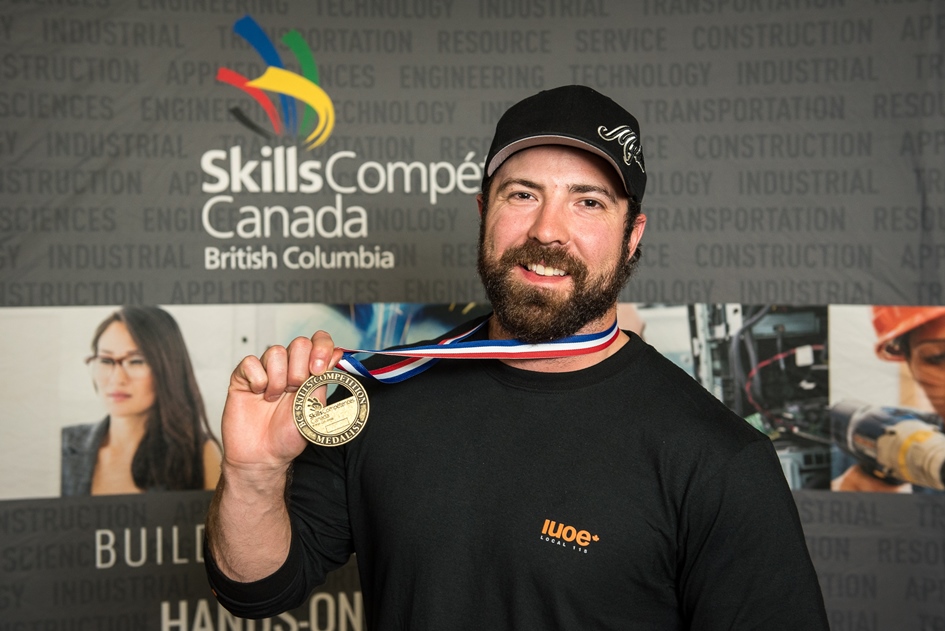 Fort St. John resident Landon Kosior collected a gold medal last week as the top mobile crane operator at the annual Skills Canada BC competition in Abbotsford.
Kosior, 29, works at Myshak Crane and Rigging in Fort St. John. He edged out four other apprentice crane operators for the award.
Kosior worked in the Peace region's oil and gas fields until about a year ago, when he started operating mobile cranes. Among other highlights, he has been part of the construction team for the new Trades Centre at Northern Lights College in Dawson Creek. Early this year he made the decision to begin formal skills training at the International Union of Operating Engineers Local 115 training centre in the Lower Mainland. He completed his Level 1 Mobile Crane course last Friday, two days after his medal win.
"I wanted to take things further," he says. "I wanted to better my career and improve my understanding of the trade."
"I'm a small-town boy, and I didn't want to travel to the city. But the IUOE run a great school, we had a good group in the class, and I picked up a lot of things I didn't know before."
The Mobile Crane event at Skills Canada BC requires a written test and a three-part practical demonstration including inspection, crane set-up and operation.
Kosior hopes to return to the IUOE Local 115 training site in 2019 to complete Levels 2 and 3 training, a big step toward achieving Red Seal status in the Mobile Crane trade.
Source: Fort St. John tradesman wins gold at BC Skills competition