The Trans Pacific Partnership – where to from here?
On January 23, 2018, the Government of Canada concluded a free trade agreement with 10 other Pacific Rim countries, including Japan, Vietnam, and Australia.
IUOE Local 115 and other Canadian unions are concerned about this agreement. It may open the way for an influx of temporary foreign workers whose employers will not be subject to our labour laws.
The Trans Pacific Partnership (TPP) was the focus of negotiations for a decade. Canada's trade unions were opposed from the start.
Among other negative features, the TPP will allow foreign companies to bid on Canadian projects and import less trained, cheaper employees. Canadian workers could be denied opportunities despite being better qualified and available for work. It appears that no Canadian tribunal will have jurisdiction over wages or hiring practices for temporary foreign workers.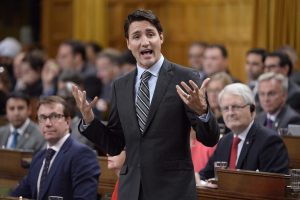 As Brian Cochrane and Manuel Alvarez pointed out in the Vancouver Sun in February, 2018, the signing of the agreement came at a time when HDD Mining was planning to bring 700 miners to B.C. from China on a temporary basis.
This is the same company that got into trouble in 2014, when IUOE Local 115 conducted a campaign to stop HDD's importation of Chinese workers. The union argued successfully that there were plenty of qualified Canadian miners available. The federal Conservative government stepped in to block the HDD plan, but it's not clear that today's federal Liberals will be able to do the same.
Our union is also concerned that the TPP will reduce Canadian control over food safety, prescription drug pricing and environmental protection.
As a member of the BC Federation of Labour and the Canadian Labour Congress the IUOE will monitor the effects of this agreement, and will hold the government of Prime Minister Justin Trudeau accountable for any damage to the interests of working families.