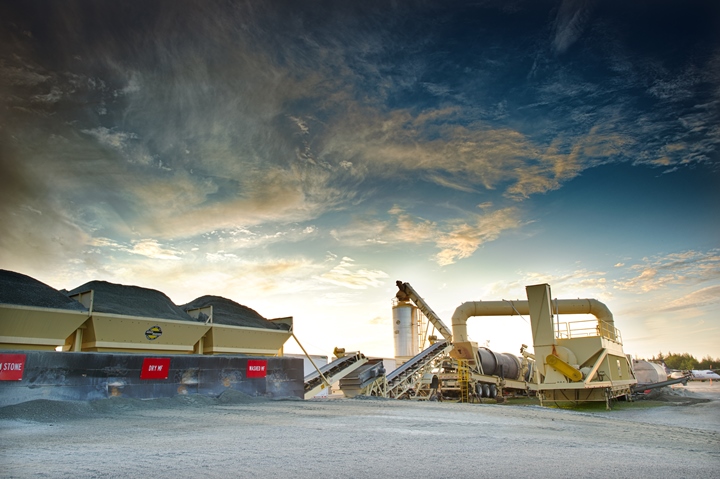 Course Length
3 Weeks. This course is not currently scheduled for 2018. However, training may be arranged if there is interest from members or signatory employers.
Job Description
Plant Operators are responsible for operating one or more of the following types of plants: aggregate, asphalt or concrete. Duties include the safe handling of materials (raw and finished product), quality control, maintenance, troubleshooting and repairs. In newer plants, these duties are performed in a computerized environment. The Plant Operator may be required to relieve the loader operator.
Plant Operators must be physically capable of performing tasks in all types of weather, over long hours (including shift-work and out of town), in a hazardous environment (high voltage, moving components such as gears and conveyors) and under the stress of production demands.
Plant Operators will possess good interpersonal and communications skills to deal effectively with suppliers, clients, consultants, co-workers and management. Demonstrated mechanical and electrical aptitudes are essential to becoming a Plant Operator.
Course Outline
The course contains the following content:
Introduction/Orientation
Maintenance and Repairs
Safety
Environmental Concerns
Loader Operation
WHMIS
Applicable Regulations
Principles of Operation
Welding
Plant Mechanical & Electrical Components
Raw Materials and Product
Pre-Requisites
Program admission requirements are as follows:
Minimum 70% on the IUOETA Trades Assessment
Valid Drivers Licence
Minimum Grade 10 recommended
Level of Competency
The course will provide the theoretical knowledge and practical skills you need to enter this trade. Further on-the-job experience will be required to advance to the position of Journeyperson Plant Operator.
Course Fees 
Books: $100
Application  Process
If you are interested in this program, go to our online application form and send us your contact information.
A representative from the Training Association will contact you. After that, you may receive a full Application for Training package. You will be required to submit a completed application along with a resume, references and a BC driver's abstract.
Successful completion (70%) of the OETA Trade Assessment Examination is required for course entry. Examination subject areas are:
Math Foundations
Industry Related Problems
Problem Sets
Qualified applicant files will be forwarded to a selection committee. Successful applicants will be assigned to the class upon confirmation of their ability to attend.
Evaluation
Students who complete our course will write theory examinations and will also be assessed on job performance standards. We will consider punctuality, attendance and attitude as we set the final course grade. Students must attain marks of 70% or more (criteria established according to standards) for theory and practical assessments.
Wallet cards and certificates of completion will be issued upon successful completion of the course.
This program has been approved by the Private Training Institutions Branch (PTIB) of the Ministry of Advanced Education, Skills & Training.