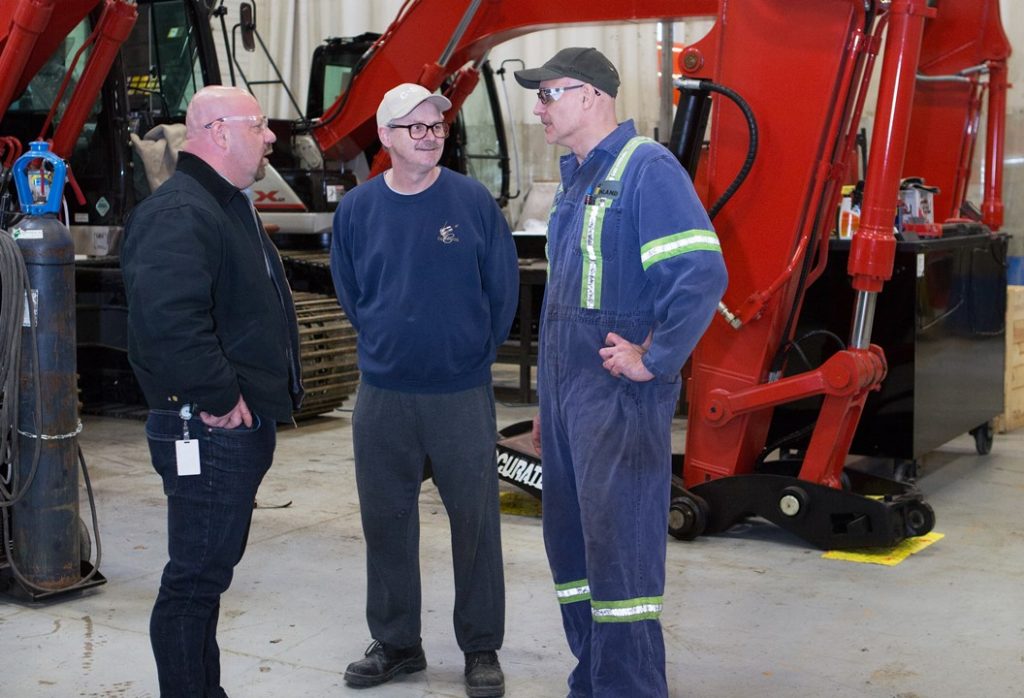 IUOE Local 115's most important job is to ensure fair wages, respectful treatment and safety for our working members.
Our team of representatives is expert in bargaining on behalf of our members and in protecting job security.  With more than 11,000 members, Local 115 has an impressive bargaining track record and a strong commitment to member services.
We strive to improve and maintain good employer relationships. Our employers must compete in the market, and the union helps to keep worksites stable and productive. The IUOE Local 115 workforce is competent, highly trained and possesses the skills needed to deliver projects on time, on budget with unmatched quality.
If it's needed, we offer support and legal representation for our members to resolve problems at work. We also offer workers' compensation board and employment insurance advocacy.
Our Maple Ridge training site is B.C.'s only designated training provider for the Red Seal Mobile Crane Operator program, and offers many other courses.  Our Training Association also offers custom training solutions in the workplace for signatory employers and union members. Once you've completed your training, joined the Union, or organized your workplace, our in-house employment referral dispatch service can help place you in a job appropriate for your training and skills.
In addition to bargaining, our Union is active in helping to shape the future of trades and industries where our members work, and is committed to improving workplace safety.  Likewise, we are vocal on government policy affecting workers and we meet frequently with First Nations, politicians and community decision makers.
Learn more about what IUOE Local 115 has to offer your workplace by contacting us, or simply fill out this application form to have an IUOE Local 115 representative contact you.