Superior training since 1965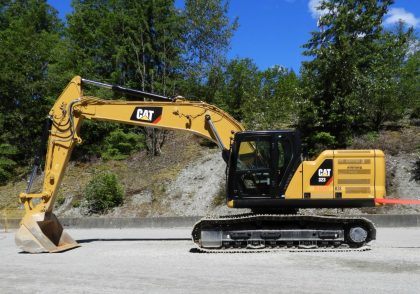 The Operating Engineers Local 115 Training Association brings union representatives and employers together to provide the best in training for industry in British Columbia.
IUOE Local 115's Maple Ridge training site is one of the leading facilities of its kind in Canada, with courses in Road Building and Heavy Construction, Mobile Crane Operation and Asphalt Paving. At over 40 acres, the site features real-life hands-on access to over 25 pieces of equipment used in the field and realistic jobsite conditions.
Training programs run throughout the year with over 300 students accessing training and upgrading annually. Training programs are available to members and non-members. The IUOE Local 115 Training Association (IUOETA) is accredited with the Private Training Institutions Branch (PTIB), and is an Industry Training Authority designated trainer.
Our instructors, all of them experienced tradespeople, regularly serve as subject matter experts in over 21 trades areas. We also set the standard: IUOETA participates in developing National Occupational Standards for heavy equipment operation.
Since 1985, IUOETA has been the only designated training provider for the Red Seal Mobile Crane Operator program.
The IUOETA also offers a variety of supplementary courses in subjects such as safety, traffic control and the operation of light equipment such as fork lifts. These courses can be provided at the employer's premises or at the Maple Ridge training site.
Our statement of purpose:
It is the purpose of the IUOE Local 115 Training Association to provide training and support for trade workers, ensuring they have the knowledge, skills and abilities necessary to meet the needs of our employers.
---
Maple Ridge Heavy Equipment Operator Training Site Location:
Address: 13401 256 St, Maple Ridge, BC V4R 1C9
Hours: 7:30 am to 4:00 pm, Monday through Friday
Training Inquiries: 604-291-8831
Training Site: 604-462-7165