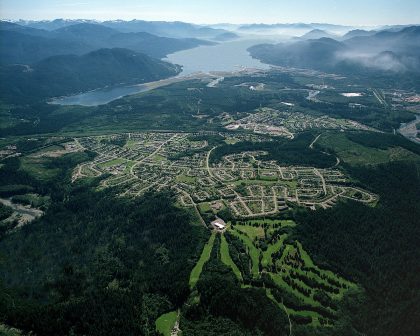 October 2, 2018 – LNG Canada's announcement that it will invest in the construction of an LNG facility at Kitimat, British Columbia is welcome news for members of the International Union of Operating Engineers (IUOE) Local 115. This has been described by government and news media as the largest-ever private sector investment in our province.
We congratulate Shell, PETRONAS, PetroChina, Mitsubishi Corporation and KOGAS for their positive Final Investment Decision.  Our union would like to assure the project partners that we stand ready to provide you with the highly-skilled and dedicated workforce that your project deserves.
We also wish to congratulate the governments of British Columbia and Canada in securing such an important investment and a fair rate of return for our natural resources.  The announcement today sends a message to the world that Canada and British Columbia are open for business.
LNG Canada has demonstrated a commitment to safety and quality that our members can be expected to deliver on. A project delivered in a way that protects the safety of workers and the natural environment is a priority for our members and the province of British Columbia – our members will help achieve these goals.
A project of this size has an opportunity to play a key role in training apprentices and trainees.  By securing a workforce that includes certified tradespeople, LNG Canada can ensure that the project supports the development of apprentices and brings Indigenous people, women and youth into the trades. The skills learned on this project can lead to a lifetime of success for a career in the trades.
Members of the IUOE Local 115 look forward to working with the project partners, community service organizations and local communities to ensure that this project leaves a positive legacy.
 —
The International Union of Operating Engineers represents approximately 11,500 members in construction, mining, and industrial workplaces in British Columbia.