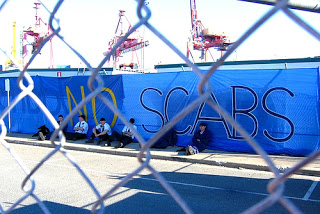 Despite a growing bitter taste being left in the mouths of Canadians learning of companies insisting on using Temporary Foreign Workers, thousands of companies in Saskatchewan have applied for and been awarded permits in recent months.
This is especially true considering a report just a few months back that stated some 65 per cent of jobs in Saskatchewan are being given to temporary foreign workers.
The long list of applicants (available here) includes numerous construction and industrial companies, as well as the usual retail and food service culprits. The information was uncovered by CBC News investigating the seeming relentless dependence of TFW visas the region has. The growth in applications has not been deterred since government's scrapping of the 15% wage difference allowance for TFWs and placing a $275 processing fee on applications.
Larry Hubich, president of the Saskatchewan Federation of Labour, believes the TFW program "isn't a proactive immigration policy. It's a cheap labour policy," and finds it hard to believe that no Saskatchewan people want these jobs.
For the full story and more links, click here.