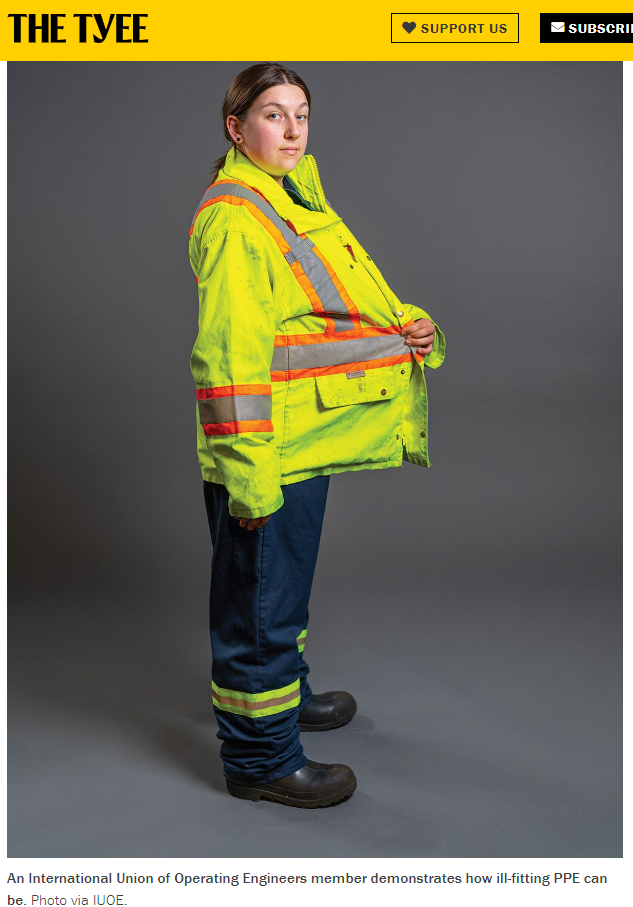 One of the major priorities for 2022 and beyond for Business Representative Leanne Hughf was to improve the experience and reduce injury for women on the job. As we all know, the demands of being an operator make it difficult to find proper fitting PPE even for the most agile and standard bodies. Following her years of difficulties she has made it her mission to help women and all body types find proper fitting PPE for the job.
Read about Leanne's and IUOE Local 115's latest efforts to advocate for proper fitting PPE in construction in The Tyee's article "From Hardhats to Boots: PPE is Keeping Women from the Trades"
Tradeswomen Build Nation Conference in Vegas Highlights
Earlier this year, Business Representative Leanne Hughf, Michelle Dey, Kyla McCormick, Shop Steward Anna-Marie Knezevic and Assistant Business Manager Josh Towsley attended the Tradeswomen Build Nation Conference in Vegas. Not only did the team meet some incredible allies, but we confirmed BC is a leader in North America for advancing the interests of female operators.