By Nelson Bennett, Business in Vancouver
Was a $1.75 billion contract awarded to a consortium for the main construction work for Site C dam the lowest and best bid?
Or did BC Hydro give preference to the consortium because it had no agreement with B.C. trade unions, as has been suggested by BC Building Trades?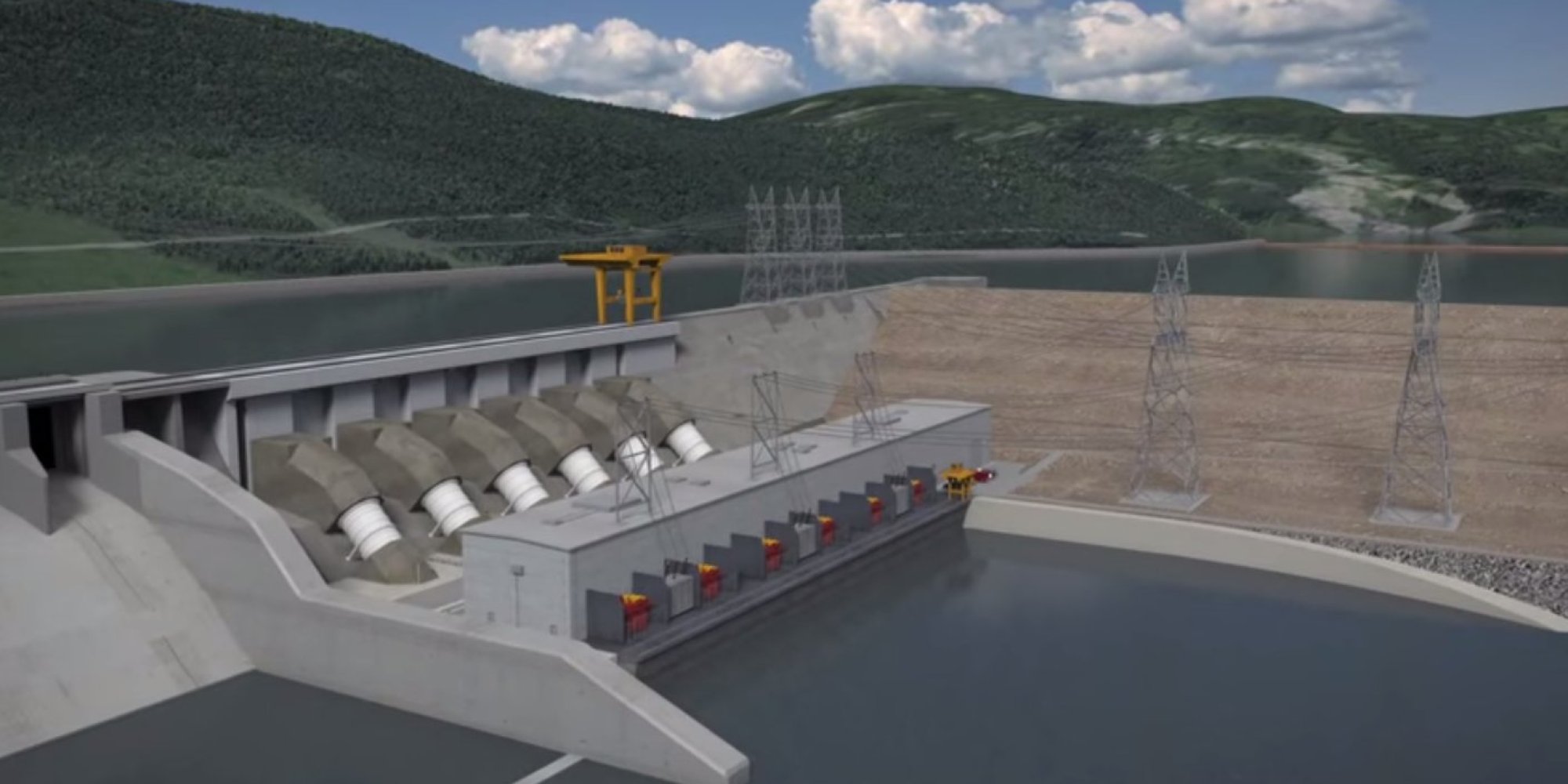 The Ministry of Energy and Mines could easily put such speculation to rest by releasing the bids and bid prices of the other three competitors, but it has refused to do so.
The B.C. Information and Privacy Commissioner could force the government's hand, as it has done before in similar cases. But the commission is so badly backlogged with complaints that it may take some time to get around to dealing with an appeal by Business in Vancouver on the provincial government's refusal to release information on the bids.
There are roughly 240 files still waiting for an investigator to be assigned by the commission, and democracy and civil rights advocates say the backlog is not so much a manpower issue, but a symptom of the culture of secrecy permeating every level of government in B.C., from the City of Vancouver up to the premier's office.
"We've had a huge increase of files coming into our office," said Michelle Mitchell, an Office of the Information and Privacy Commissioner spokeswoman.
In the past year, she said her office has seen a 27% increase in reviews and complaints.
It's not so much B.C.'s Freedom of Information and Protection of Privacy Act (FIPPA) that's the problem, democracy advocates say, but an aversion to transparency and general dereliction of duty among bureaucrats and elected officials when it comes to responding to freedom of information requests.
The syndrome even has even been given an acronym: ERT (entrenched resistance to transparency).
"There is still an attitude, particularly among Canada's bureaucracies, where there is entrenched hostility to transparency," said Michael Karanicolas, senior legal officer for the Centre for Law and Democracy.
It has become so bad in B.C. that it resulted in charges being laid against a former Ministry of Transportation ministerial assistant for destroying evidence related to the Highway of Tears saga and then lying about it to the commissioner's office, following a freedom of information request.
It has also prompted multiple information and privacy commissioner investigations and citations.
One recent case involved the Ministry of Environment, which cited copyright laws when refusing to release soil sample test results related to the contamination of drinking water from farms that use liquid manure on fields, despite the overwhelming public interest in releasing information with potentially serious human health impacts.
More recently, outgoing information and privacy commissioner Elizabeth Denham slammed the City of Vancouver for a general dereliction of duty in responding to FOI requests.
"There's a culture of secrecy that unfortunately persists and that needs to be addressed," Karanicolas said.
Until recently, only journalists and special-interest groups that use freedom of information requests were aware of just how bad ERT syndrome is in B.C.
But thanks to the triple-delete scandal involving former transportation ministerial assistant George Gretes, freedom of information now appears to be on the public's radar and could become an election issue. On July 14, Gretes pleaded guilty to the charge of lying to the commission and was fined $2,500.
An Ipsos Reid poll in February found 96% of British Columbians surveyed believe government officials should be legally required to keep accurate, complete records; 84% think government officials who try to thwart access to information requests should face penalties.
In some jurisdictions, the public disclosure of contracts and competing bids are made public proactively. In B.C., that information is treated like classified military secrets.
In November 2015, BC Hydro announced that it had awarded the main construction contract for the Site C dam to the Peace River Hydro Partners consortium.
The consortium included Petrowest Corp., which was created through an amalgamation of companies, including Fort St. John's Quigley Contracting.
When asked what the bids made by the other three competing companies or consortiums were, BC Hydro refused to answer.
After BIV filed a freedom of information request, the Ministry of Energy and Mines released redacted information that included an email that stated the only document mentioning anything about price is a single PowerPoint presentation.
That suggests that either the officers conducting the search for documents failed to do a thorough search or that all other documentation that included bid prices might have been destroyed.
Investigations by the Information and Privacy Commission have found both practices to be prevalent in B.C. government.
In last year's Access Denied report, an investigation of three separate cases found that bureaucrats responsible for responding to FOI requests failed to conduct proper and thorough document searches.
And the practice of triple-deleting emails was found to be part of a wider practice of permanently erasing public information so that when FOI requests are made, those responsible for searches can legitimately report no records exist.
Asking if a bid that was awarded in a public tendering process was the lowest is such a standard question for journalists that some governments release the information without being asked.
"I can't imagine the sensitivity of that information that it can't be released," Karanicolas said. "But more than that, that's something that you see released proactively as part of a good open-information system or open contracting."
In B.C.'s case, however, such information is withheld under Section 21 of the Freedom of Information and Protection of Privacy Act, which protects third-party interests.
The subsection often relied upon to withhold information states that the information must be withheld if its release would harm a company's competitive position.
But when the taxpayer is footing the bill on a large public works project, there is an expectation the public has a right to know if it's getting the best deal.
"First of all, there's a measure of public accountability," Karanicolas said. "The people need to make sure they're not being ripped off. It leads to a more competitive landscape. You're going to get better bids and as a result lower prices and that's better for the public."
In May, in response to Denham's investigations and criticisms, Finance Minister Mike de Jong announced measures ostensibly aimed at more proactive disclosure of public information in his government. Among his solutions was to require that all requests filed by journalists and the public be published online.
"The first thing they're putting up is people's requests, before they give you anything," said Vince Gogolek, executive director for the Freedom of Information and Privacy Association. "This shows you how open we are: We're going to put your questions up there. Really? Before you give anybody anything, you're going to do this. This is what you think is important to proactively disclose?"
De Jong did not respond to a BIV interview request.
Published in Business in Vancouver, August 2, 2016