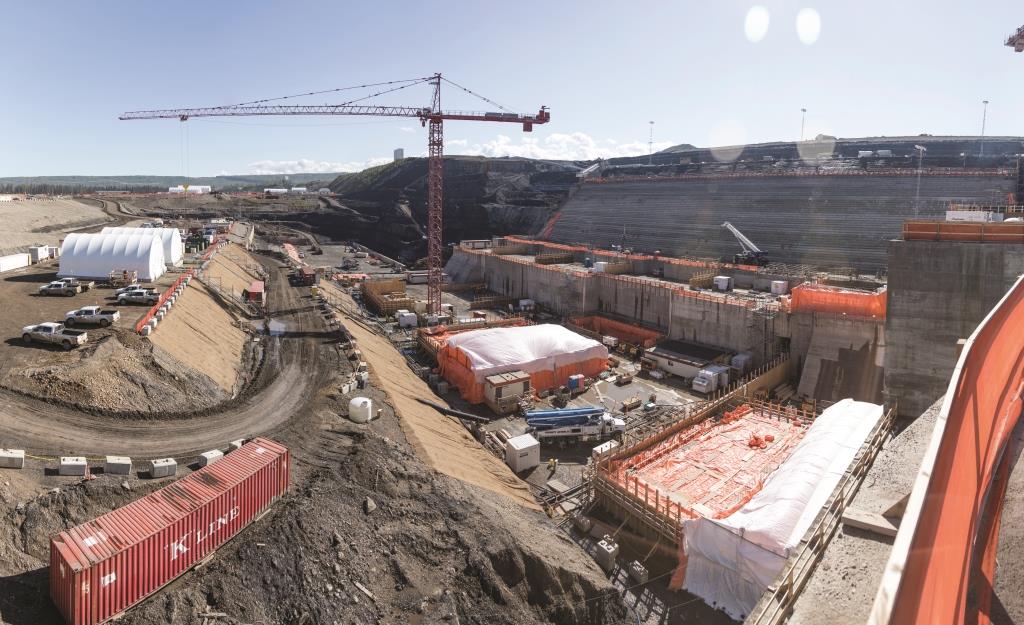 The future of the Site C Dam project looked uncertain in late 2017 as the BC Government weighed the costs of cancelling or proceeding.
The Operating Engineers recognized the importance of the project for BC and urged the Government to go ahead. The Local had its own stake in the job through a project agreement with AFDE, the prime contractor on the $2B Generating Station and Spillways component of the dam.
When the Government announced a positive decision, Business Manager Brian Cochrane wrote in The Tyee: "In a world increasingly needing clean, green power to run electric cars and buses, operate factories, light and heat our homes, operate our computers, cellphones and tablets and decrease our dependence on all fossil fuels, Site C will be invaluable for a century."
The first Local 115 member started work on the Generating Station and Spillways job in June 2018, and participation ramped up quickly, with crane operators, mechanics and service people, loader and telehandler operators. The number was forecast to grow to 120 or more during 2019.
"You definitely get all four seasons in the Peace River region, and winter is a challenge," said Brian Lefebvre, the Business Representative for IUOE Local 115 at Site C. "And the available pool of experienced local labour is small, with so many people committed to the oil and gas industry. We're bringing in members from around the province to fill that gap."
The Site C Dam is scheduled for completion in 2024, providing enough energy to power the equivalent of 450,000 homes per year in B.C.
As the third project on the Peace River system, Site C will take advantage of water already stored in the Williston Reservoir. Site C will generate approximately 35 per cent of the energy produced at W.A.C. Bennett Dam upstream, with only five per cent of the Bennett Dam's reservoir area.