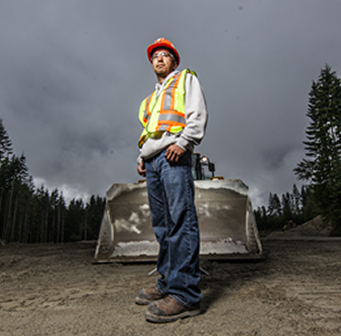 Are you a skilled trade worker, Operating Engineer, or British Columbian who would like to work on the projects our province is spending billions in taxpayer dollars on?  Would you like work on LNG, Site C and other projects to include fair wages, benefits, pension plan contributions and high workplace safety standards?
IUOE Local 115 is working hard to make sure British Columbians come first when it comes to hiring for multi-billion dollar projects that come from taxpayer money.  We're also making sure the government hears the collective voice of BC's trade union workers: we are ready to build LNG and other resource projects in our province.
Visit our site Jobs for Northern BC and register in our database of workers available for these projects, and more.